The following greetings cards use the actual images generated by Prolux in response to a sound signal.

The cards are lithographically printed with a matt finish, and measure 140mm x 140mm when folded.
All cards are supplied folded with white envelopes and come in a plastic sleeve to avoid shelf damage.
Call for pricing.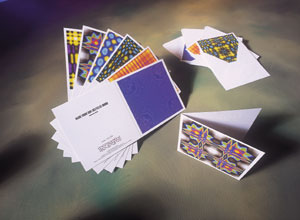 All cards are © Pangaean Design and may not be published in any form without prior permission
All rights reserved